The 2018 Volvo XC60 is is completely redesigned this year, offering all that has made this line a favorite for years, but adding a wide range of luxury features, new engines, and more. The all-new XC60 has raised the bar this year, and we're going to look at some of the new features for the 2018 model available at Volvo Cars of Dayton.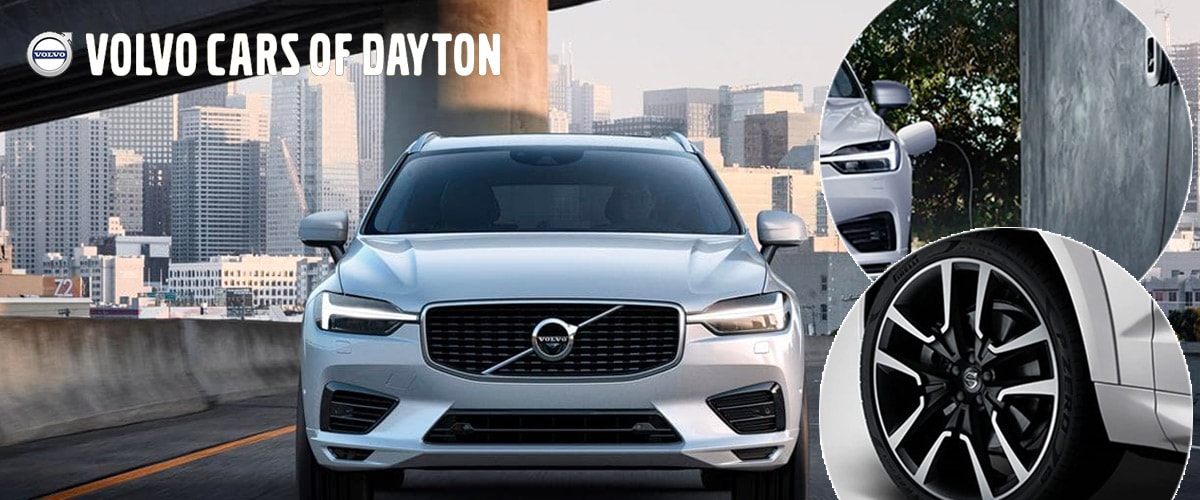 Power & Driving
One of the big new features in the 2018 XC60 is its engine lineup. Sharing engines with the larger XC90, the XC60 is available with a 2.0l turbo, a supercharged variant of the same engine, and a hybrid model. These are designated T5, T6, and T8, respectively. The T5 offers plenty of acceleration, and is also quite efficient, but the T6 truly impresses with more than 60 additional horsepower with a cost of only 1 mpg over the T5. This will have Centerville owners feeling confident on the highway, and adds to the Volvo XC60's luxury feel.
Meanwhile, the T8 is a great spin on hybrid technology, using the electric motors to power the rear wheels while focusing the T6's engine on just the front. This results in a full 84 horsepower boost to a total 400 horsepower and 472 lb. ft. of torque. That is some serious power, and it comes while improving fuel efficiency. Volvo has really pushed hybrid technology forward with the 2018 XC60 T8, bringing impressive performance through smart implementation.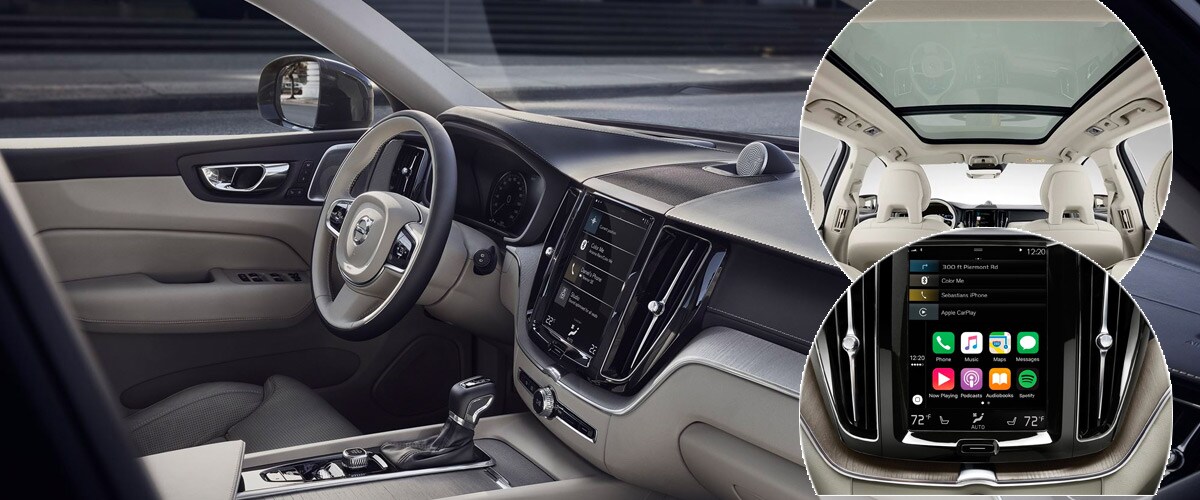 Comfort & Luxury
As our Centerville customers have come to expect from Volvo, the all-new 2018 XC60 offers impressive comfort in both its ride quality and interior. Seats are comfortable, even on long drives, and going with the top Inscription trim can get you heated & ventilated massaging leather seats. Talk about an executive commute. And while the luxury seats envelop you after a hard day's work, there are also advanced safety features standard across the range to keep drivers safe and in control on the road. From adaptive cruise control to collision detection and avoidance, owners of the 2018 Volvo XC60 will feel confident knowing Volvo has a singular focus on driver and passenger safety.
Other luxury features like a premium infotainment system, four-zone automatic climate control, auto-dimming and folding mirrors, and automatic LED headlights can all be had on the 2018 Volvo XC60. While there are certainly other luxury vehicles out there, Volvo has risen to the occasion with a complete package that puts it at the same level with the top competitors in its class. Centerville shoppers can expect a quiet, smooth ride, and should be impressed with the level of appointments across the range of trims.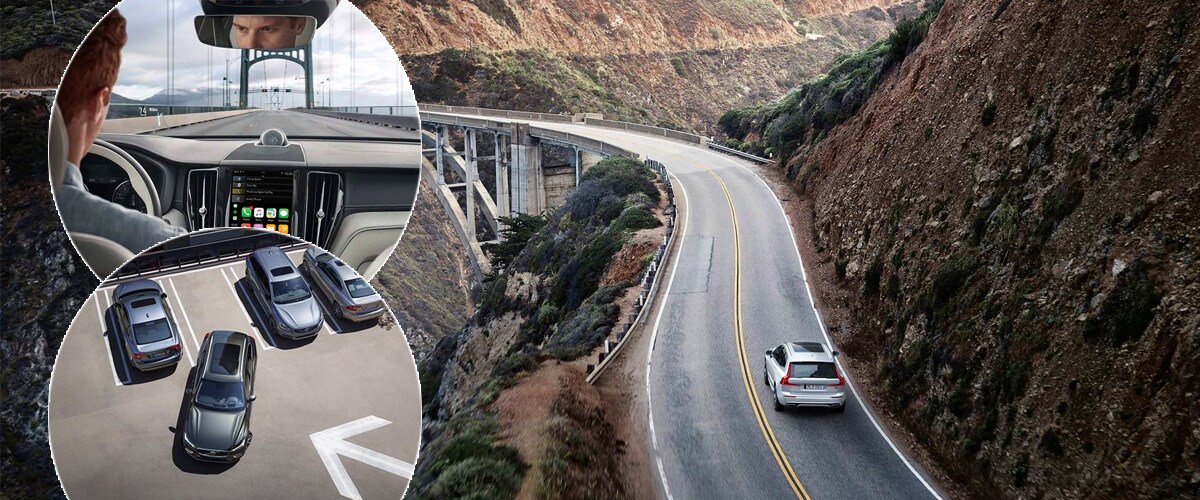 Conclusion
Centerville residents looking for a luxury crossover would do well to take a long look at the 2018 Volvo XC60. Volvo has made sure to offer a model for a variety of needs and price points, by providing access to features from higher trims as options throughout the range. And as gas mileage becomes more and more important, even in performance luxury vehicles, Volvo's use of supercharging and hybrid technology to improve power without sacrificing efficiency makes the all-new XC60 a very attractive model.
At Volvo Cars of Dayton, we take a no-pressure approach to sales. We are always eager to answer any questions our customers might have, and would love to have Centerville folks out to the dealership for a test drive of the all-new 2018 Volvo XC60. If you're looking for a luxury crossover for commuting or as your next family vehicle, the XC60 is a top choice.