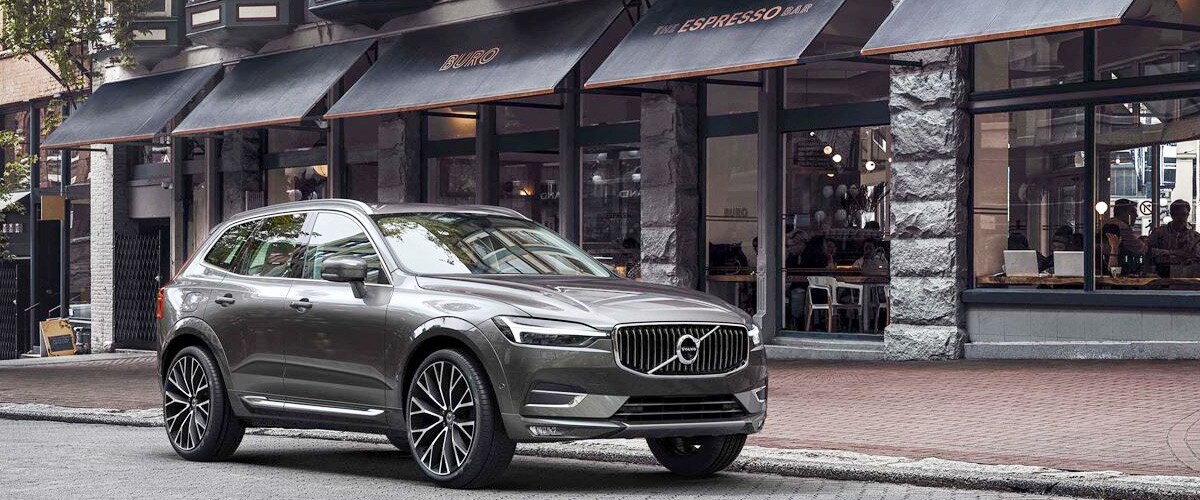 The 2019 Volvo XC60 is Volvo's entry in the popular luxury crossover class, and brings impressive standard features, Volvo's commitment to true luxury, and a wide range of options. Oakwood owners have been thrilled with 2019's updates to the Volvo XC60, and we'll be looking at some of its more standout features below.
At Volvo Cars Dayton, we believe that serving our customers, whatever they may need, always comes first. From financing, to transparent trade-in appraisals, to our service center, our staff is defined by professionalism and a spirit of service that turns customers into old friends. If that sounds like your kind of dealership, and if you're excited to test drive the 2019 Volvo XC60, stop by at 7124 Poe Ave in Dayton, OH, or give us a call at (937) 890-6200. Now, let's take a look at the 2019 XC60.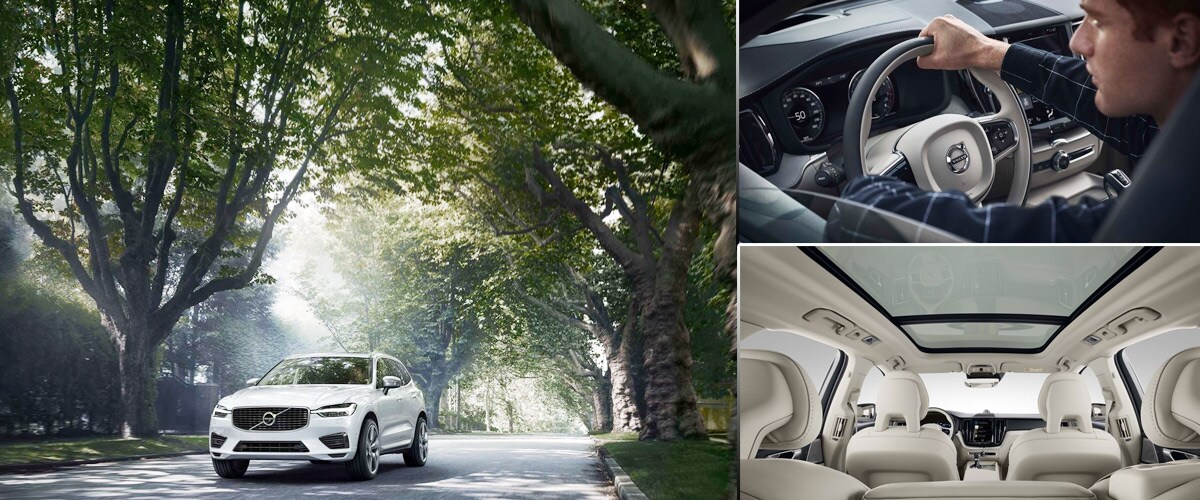 The 2019 Volvo XC60 - Features
The 2019 Volvo XC60 comes packed with standard equipment, equipping Oakwood owners to hit the highway or just drive around town in luxurious comfort. In addition to the impressive standard features the XC60 is known for, the 2019 model now offers heated seats and wiper blades as standard on all AWD models.
Included with the base XC60 Momentum are 18-inch wheels, LED lights, rearview camera, automatic high beams & wipers, integrated roof rails, power liftgate, simulated leather upholstery, aluminum interior trim, panoramic sunroof, automatic dual-zone climate control, auto-dimming mirror, 10-way power-adjustable front seats, driver-seat memory, 9-inch touchscreen infotainment system with Android Auto & Apple CarPlay, and 10-speaker audio system.
Compared to many competitors, the base 2019 Volvo XC60 comes more well-equipped, combining excellent features with Volvo's renowned safety and ride quality. And speaking of safety, Volvo has included a wealth of safety tech to keep Oakwood drivers safe on the road.
Standard safety equipment on all 2019 XC60 models includes lane keeping assist, road departure mitigation, collision avoidance & mitigation with pedestrian detection, driver attention alert, road sign recognition, and a four-year complimentary subscription to Volvo On Call with remote engine start. There are additional safety features offered in other trim levels, as well as independent options packages, but this standard suite of safety measures is sure to have Oakwood owners feeling confident on the highway.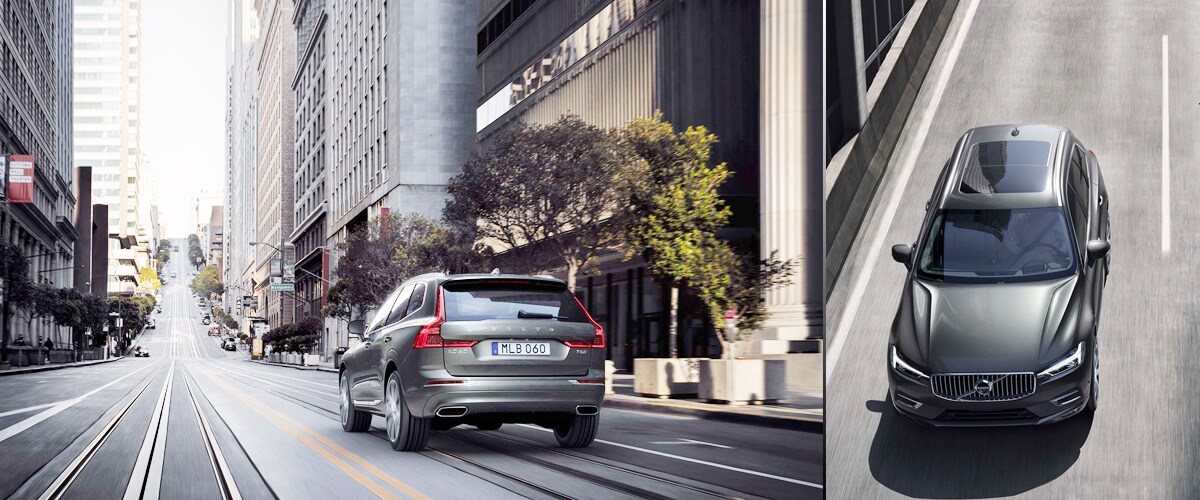 Volvo XC60 Powertrain
One of the most interesting aspects of the 2019 Volvo XC60 is its driving experience. And that all starts with its innovative powertrain options.
The powertrains available on the 2019 Volvo XC60 are all based on the same 2.0l turbocharged engine. The T5 puts out an impressive 250 horsepower and 258 lb-ft of torque. And although it is the same 2.0l engine as the T5, the T6 is supercharged to produce 316 horsepower, with very little loss in efficiency. Oakwood buyers will appreciate the opportunity to significantly increase horsepower without losing out at the pump.
For Oakwood shoppers who crave even more power and efficiency, there's the T8 powertrain. Combining the T6 engine with a separate electric motor, the T8 plug-in hybrid puts out a whopping 400 horsepower and 472 lb-ft of torque. These powertrain options allow the 2019 Volvo XC60 to offer Oakwood buyers a wide range of performance options, but without the decrease in fuel efficiency that would come with using a V6 engine.
And one of our favorite things about the 2019 Volvo XC60 is that its powertrains can be matched to any of the available trim levels, allowing buyers to choose the XC60 that best fits their needs, without needing to move up in trim level to net a more powerful engine.
The 2019 Volvo XC60 At Volvo Cars Dayton
We are excited to offer a great selection of 2019 Volvo XC60 models. This truly is a versatile luxury crossover with a wide range of trims and options, so we think that there's something to like for every Oakwood resident shopping for a luxury SUV. At Volvo Cars Dayton, we offer a luxury shopping experience to match the luxury of our vehicles, making this the perfect place to really get to know the 2019 XC60. If you're ready to test drive a Volvo XC60 for yourself, stop into the dealership at 7124 Poe Ave in Dayton, OH, or give us a call at (937) 890-6200 with any questions you might have.