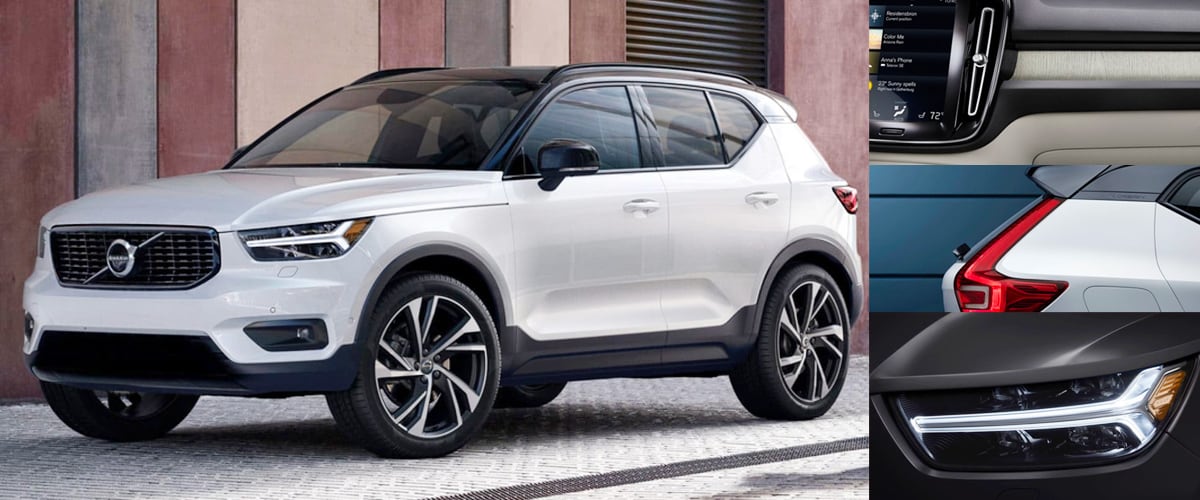 Introduced in 2019, the Volvo XC40 is one of the hottest compact crossovers to hit the market in recent years, and for good reason. While some saw Volvo as late to the game in releasing their first compact SUV, it's clear they were taking the time to perfect their newest luxury crossover. With true luxury across the range, as well as excellent safety and convenience features, the 2020 Volvo XC40 is setting a new standard for small luxury SUVs.
There are three main trim levels available for the 2020 Volvo XC40: Momentum, R-Design, and Inscription. Each trim brings its own unique benefits, so we're going to break down the three different trim levels available on the 2020 Volvo XC40, as well as options packages. Whether you're an executive looking for a stylish, luxurious commuter, or a mom who wants the convenience of a luxury SUV without the big size, you'll want to get to know the Volvo XC40. Now, let's take a look at the trim levels that Dayton shoppers will find in the 2020 XC40.
Volvo XC40 Powertrains
There are two powertrain options available on all the XC40 trim levels. Both are based on a 2.0l turbocharged engine, which provides an impressive blend of power and efficiency. The T4 powertrain is FWD, and produces 187 horsepower and 221 lb-ft of torque. Meanwhile, the AWD T5 powertrain ups the 2020 Volvo XC40's power output to 248 horsepower and 258 lb-ft of torque.
Both engines provide great acceleration to the XC40, adding to its luxury feel. Those looking for maximum performance and the benefits of AWD in Ohio winters will go with the T5, which pairs especially well with the R-Design's sport-oriented features, which we'll go over below.