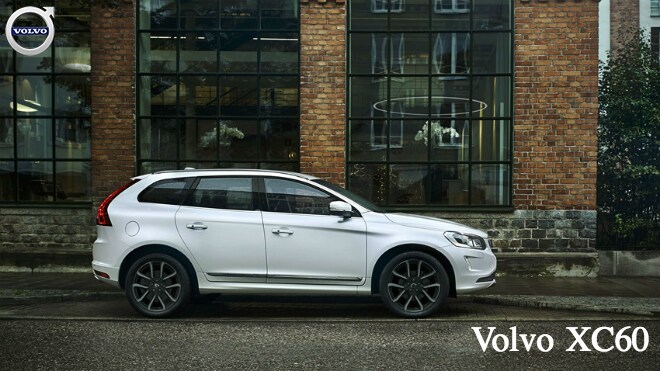 All Roads, All Weather
Perfect for Dayton's driving conditions, the all-new Volvo XC60 expertly blends refinement and capability for the perfect ride. At your very own Volvo of Dayton, we'll add in top-level service and unparalleled value.  
There's no doubt the Volvo XC60 was made to impress and to command attention while owning the road ahead. All of the award-winning performance of the new XC60 is here at Volvo of Dayton, waiting to take you anywhere you want to go.  
Style, luxury, power and efficiency - yes, efficiency, are all yours for the taking. Volvo's innovative E-Drive powertrain gives you best-in-class fuel economy. Highly efficient gear ratios, along with scientifically optimized aerodynamics create an incredibly smooth but amazingly powerful ride; all while allowing you fewer stops at the gas pump and more time to conquer your busy day. This level of quality and versatility only gets better when it comes from Dayton's best source for your new XC60, Volvo of Dayton.  
Want to talk power? Your new
Volvo XC60
has it in spades. It may be small, but the turbocharged and supercharged engine gives you performance that rivals six, and even eight-cylinder powerhouses. What's more? Your XC60 has plenty of room to roam, accommodating the whole family and enough gear for your exciting weekend adventures. Whether you're loading up on farm-fresh fruit and produce at the Second Street Market, or taking you and yours out to a Dragons game at Fifth Third Field, you'll find the perfect vehicle for your life in the XC60 from Volvo of Dayton.  
We're close to home, right here on Poe Avenue, and waiting to put you behind the wheel of your very own new XC60. A brand like Volvo sells itself, we're only here to ensure you get everything you want and need from your purchase and from your XC60. Every mile down the road, you'll only love it more; and for each one of those miles, we'll be here to care for your investment, allowing you to yield maximum enjoyment from your fun-loving XC60.  
Take the ride at Volvo of Dayton today. You won't regret your choice, and you're going to love every minute in your new Volvo XC60. Contact us online, by email, text, or by phone, to have all your questions answered and schedule your personalized appointment and test-drive. Our dedicated, expert team is ready to impress; just like the all-new XC60. We'll see you at Volvo of Dayton today.